Vacuum tube lifter capacity 10kg-300kg for sack handling
Product Detail
Product Tags
1. Max.SWL 300KG
Low pressure warning.
Adjustable suction cup.
Remote control.
CE certification EN13155:2003.
China Explosion-proof Standard GB3836-2010.
Designed according to German UVV18 standard.
2. Easy to customize
Thanks to a large range of standardized grippers and accessories. such as swivels. angle joints and quick connections. The lifter is easily adapted to your exact needs.
3. Ergonomic handle
The lifting and lowering function is regulated with an ergonomically designed control handle. Controls on the operating handle make it easy to adjust the lifter's stand-by height with or without a load.
4. Energy-saving and fail-safe
The lifter is designed to ensure minimum leakage. Which means both safe handling and low energy consumption.
+ For ergonomic lifting up to 300 kg.
+ Rotate in horizontal 360 degrees.
+ Swing angle 270.
| | | | |
| --- | --- | --- | --- |
| Serial No. | VEL120 | Max capacity | Horizontal suction of dense workpiece 50kg;Breathable workpiece 30-40kg |
| Overall Dimension | 1330*1060*770mm | Vacuum equipment | Manually operate the control handle to suck and place the workpiece |
| Control mode | Manually operate the control handle to suck and place the workpiece | Workpiece displacement range | Minimum ground clearance100mm,Highest ground clearance1600mm |
| Power supply | 380VAC±15% | Power input | 50Hz ±1Hz |
| Effective installation height on site | Greater than 4000mm | Operating ambient temperature | -15℃-70℃ |
Type

VEL100

VEL120

VEL140

VEL160

VEL180

VEL200

VEL230

VEL250

VEL300

Capacity (kg)

30

50

60

70

90

120

140

200

300

Tube Length (mm)

2500/4000

Tube Diameter (mm)

100

120

140

160

180

200

230

250

300

Lift Speed(m/s)

Appr 1m/s

Lift Height (mm)

1800/2500

1700/2400

1500/2200

Pump

3Kw/4Kw

4Kw/5.5Kw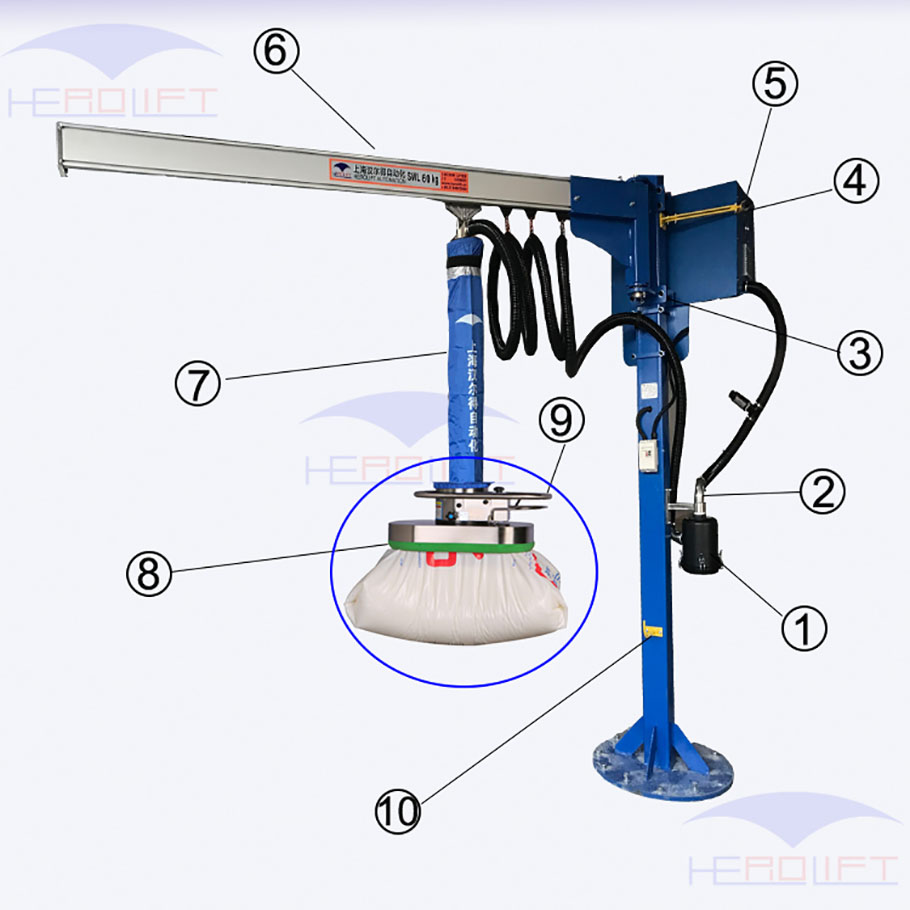 | | |
| --- | --- |
| 1. Filter | 6. Rail |
| 2. Pressure Release Valve | 7. Lifting Unit |
| 3. Bracket For Punm | 8. Suction Foot |
| 4. Vacuum Pump | 9. Control Handle |
| 5. Rail Limit | 10. Column |
● User friendly
vacuum tube lifter use suction to both grip and lift the load in a single movement. The control handle is easy for the operator to use and feels almost weightless. With a bottom swivel, or an angle adaptor, the user can rotate or turn the lifted object as required.
● Good ergonomics means good economics
Long lasting and safe, our solutions provide many benefits including reduced sick leave, lower staff turnover and better staff utilization — usually combined with higher productivity.
● Unique personal safety
Herolift product designed with several built-in safety features. For example, our non-return valve a standard on all units ensures that the load is not dropped if the vacuum suddenly stopped running. Instead, the load will be lowered to the ground in a controlled manner.
● Productivity
Herolift not only makes life easier for the user; several studies also show increased productivity. This is because the products are developed using the latest technology in cooperation with industry and end-users' demands.
● Application specific solutions
For maximum flexibility the tube lifters are based on a modular system. For instance, the lift tube can be changed depending on the lifting capacity required. It is also possible to have an extended handle fitted for applications where extra reach is required.
For sacks, for cardboard boxes, for wooden sheets, for sheet metal, for drums, for electrical appliances, for cans, for baled waste, glass plate, baggage, for plastic sheets, for wood slabs, for coils, for doors, battery, for stone.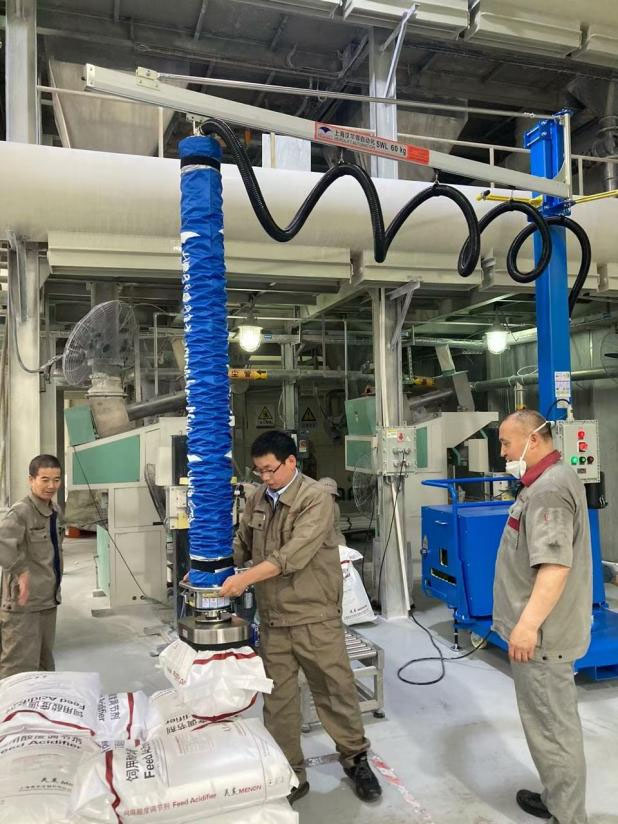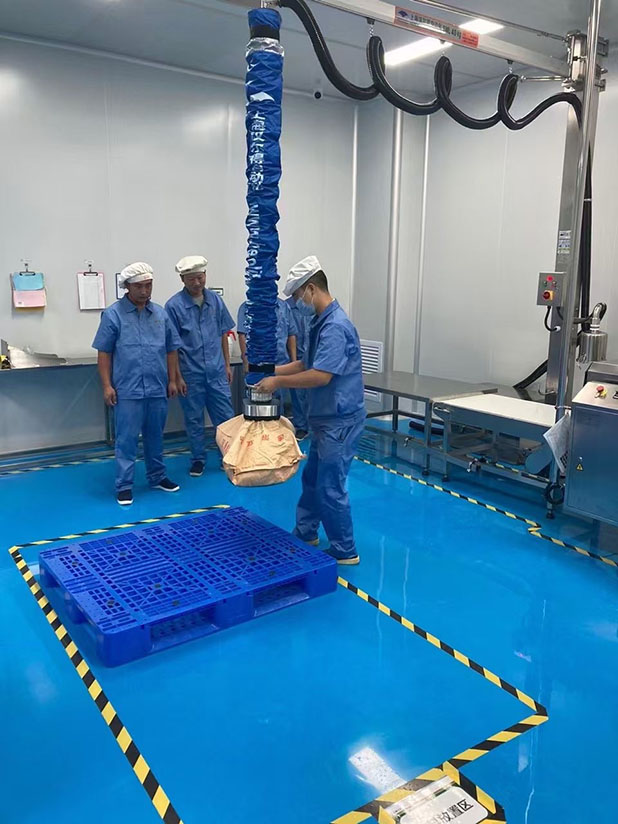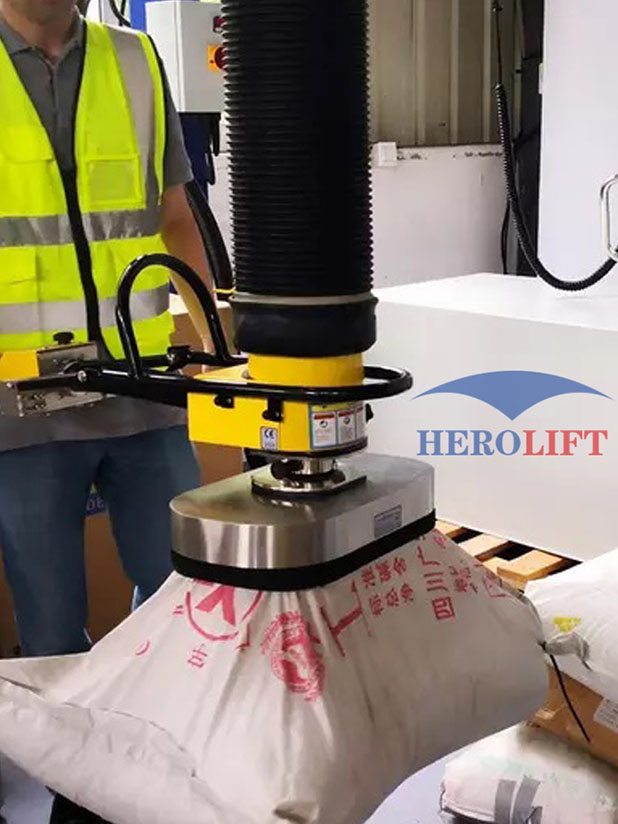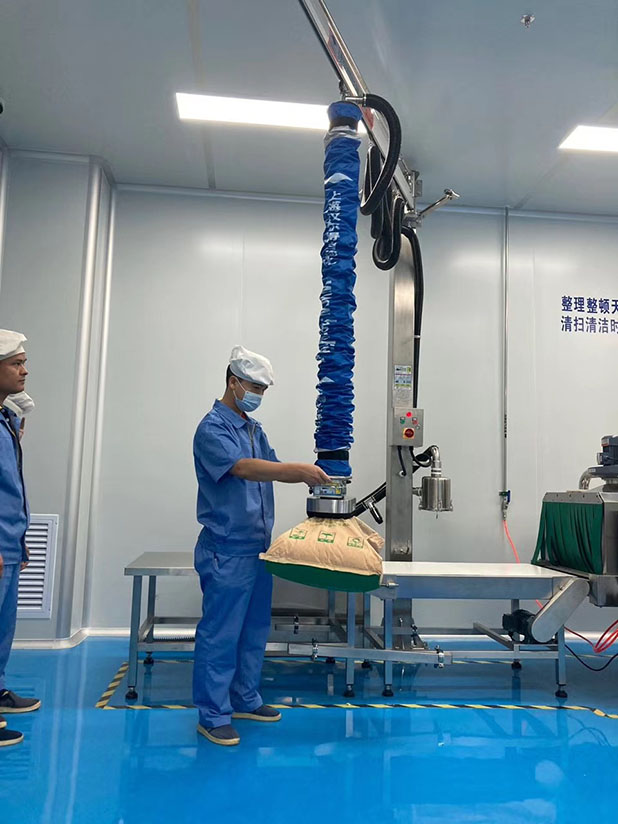 ---
---
Write your message here and send it to us