Everyone is eager to live a simple and easy life. Just as enterprises pursue more automation, machine, process, lean and 24-hour value creation are fixed and quantifiable, and the core is technology and optimization. Then, if the automation equipment is selected correctly, the management will be easier.
The Vacuum tube lifter is a labor-saving equipment that utilizes the principles of vacuum adsorption and vacuum lifting to achieve rapid transportation.VCL single handed tracheal suction crane can achieve fast, safe, and labor-saving operation.
Herolift can provide you with a wide range of lifting equipment and complete ergonomic lifting solutions.
Load: 10-270kg
Purpose: Quickly carry small workpieces on the production line, saving people and labor.
Features: fast and efficient, lifting speed 1m/s,
Applicable objects: packing box, cardboard box, paint bucket, food bag, rubber block, ham block, wood plate, glass, refrigerator, copy, luggage bag, oil bucket, water bucket, TV set, auto parts assembly, paper roll, book, iron plate
VCL serives carry luggage at the airport. It is also very suitable for express transit and handling.
Parameters of the workpiece lifted by the vacuum tube suction crane:
(1) Material: cardboard box, horizontal handling;  
(2) Workpiece size: 780 * 400 * 150, etc
(3) Schematic diagram of workpiece displacement: the lowest point A is 150mm from the ground, and the highest point B is 1800mm;
(4) Effective installation height on site: above 3.2m;
(5) Power supply: 380VAC ± 15%, frequency: 50Hz ± 1Hz, three-phase five wire system; Alternatively, compressed air at 6bar, 30m3/h;       
(6) Altitude: Below 200m.
HEROLIFT vacuum tube lifter can handle a large amount of work in the shortest possible time, and can handle cardboard boxes, bags, barrels, wooden boards, and various other applications. Intuitive operation enables you to carry workpieces quickly and accurately. Ergonomic design can give full play to the operator's maximum efficiency. It is an ideal helper for mechanical loading, transportation, sorting areas, and other application fields.
Vacuum Compact Lifter-VCL
VCL is a compact tube lifter which is used for very quick lifting, capacity 10-65kg. It's widely used in warehouse logistic center, container loading / unloading. Workpiece could be rotated in horizontal 360 degrees, and turned 90 degrees in vertical.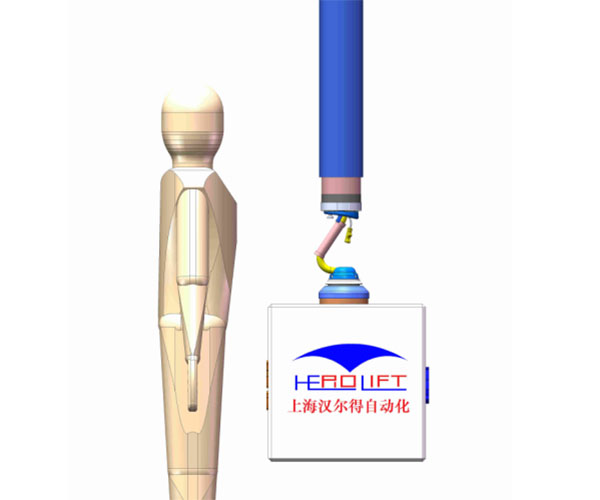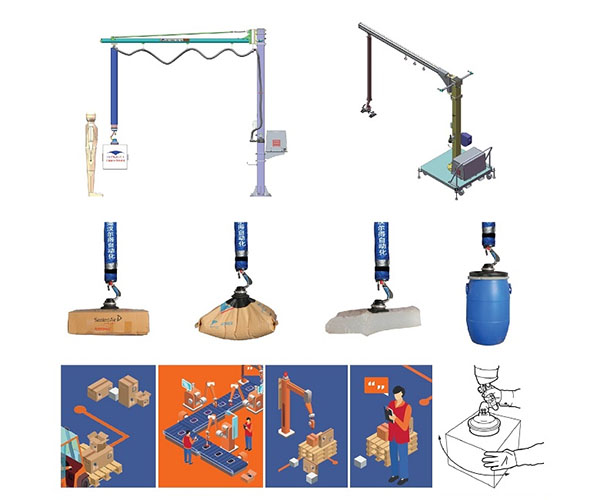 Type

Capacity 

kg

Tube Diam 

mm

 Stroke 

mm

Speed 

m/s

Power 

KW

Motor Speed 

r/min

Art NO

VCL50

12

50

1550

0-1

0.9

1420

705010

VCL80

20

80

1550

0-1

1.5

1420

708010

VCL100

35

100

1550

0-1

1.5

1420

710010

VCL120

50

120

1550

0-1

2.2

1420

712010

VCL140

65

140

1550

0-1

2.2

1420

714010
---
Post time: Apr-07-2023